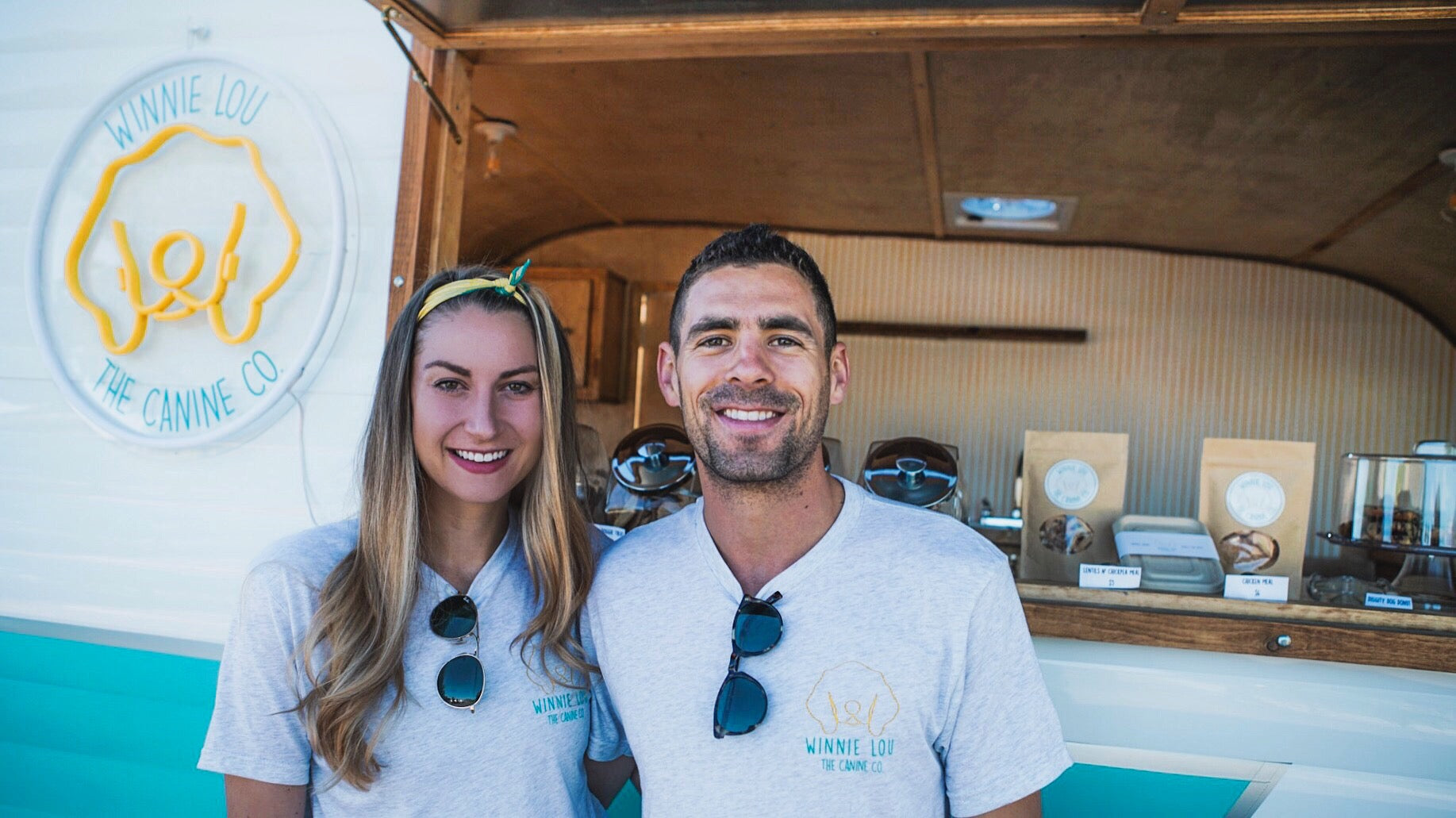 It all started with a food truck for dogs...
This little company was something we had been dreaming up for quite some time and we can't believe it's been happening for almost five years since we started.
We knew we wanted to do something different. When we landed on the idea of a food truck for dogs - we knew that was it. From concept to reality - we can't believe we have the opportunity to do something we love and interact with your happy pups. As we've grown this little business into something bigger, we are proud to have our treats available in retail stores across the country so that we can get clean pet treats into more homes.