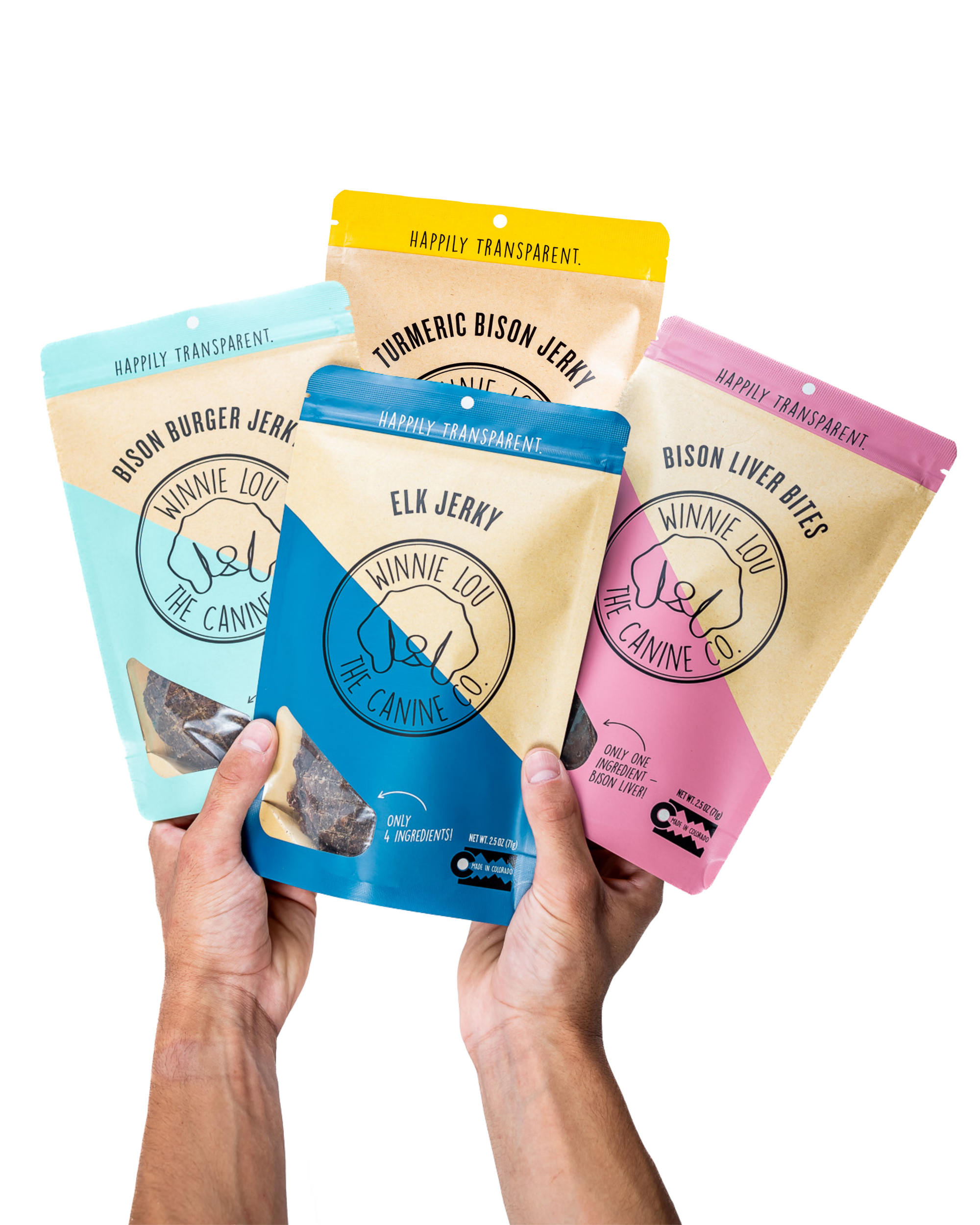 Meat Treat Bundle
This month, we are celebrating our meat treats! Our meat treats are a fan favorite with our customers and their pups. Our meat is superior because it is always:
Responsibly and humanely sourced
Grass-fed, making it more nutrient-dense than conventionally raised beef and chicken
Novel proteins that are allergen-friendly! (Did you know 30% of dogs are allergic to beef, and 15% are allergic to kitchen)
Over 1/2 pound of meat goes into every bag of our jerky! 
We never use fillers, EVER! (no glycerin, preservatives, molasses, added sugar or salt).
Save 10% and enjoy our Fall Favorites bundle, which includes: